Breeders Crown Semi-Finals (Michael Howard - The Trots Article)
Ladies In Red and Tough Tilly stamped themselves the class of the Captain Crunch two-year-old fillies with stunning victories in the first two races on TAB Breeders Crown semi-finals night.
The grade was a full flex from Emma Stewart's stable, with the Ballarat district trainer filling the first five in heat one and then following up by winning the second semi-final with Tough Tilly.
Ladies In Red certainly would have lost no admirers with her win, which keeps her in the box seat heading into the Group 1 final at Tabcorp Park Melton next Saturday (November 21).
"She was really good tonight," reinsman David Moran said of Ladies In Red, who started from gate seven and followed Rogue Wave three-wide in the early stages.
As they emerged at the head of affairs, Rogue Wave dropped into the running line while Ladies In Red marched to the front, with stablemate Treachery taking leader's back. It was a clear indication of the pecking order in the stable and that was further justified in the closing stages, with Ladies In Red clearing away to win by 7.4 metres.
CLICK HERE: WATCH THE COVERAGE LIVE & FREE ON TROTS VISION
Treachery finished second ahead of Rogue Wave, Joanna and Dangerous Hand, with Michael Stanley's Soho Bollinger the only non-Stewart runner to book a finals place from the first semi-final.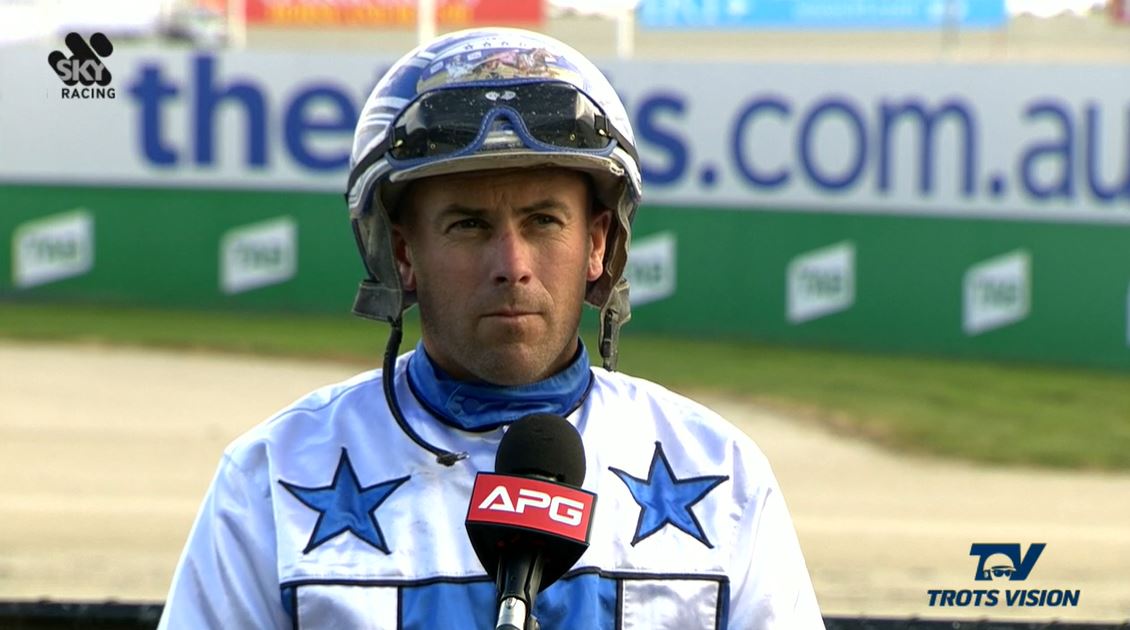 "She had to do a little bit of work three-wide, but it was a pretty steady lead time and she managed to find (the front) comfortably," Moran told Trots Vision.
"She's a special little filly. She seems to be very versatile, as we've seen she can come off the speed really good and she can tough it out.
"She was travelling pretty good, she flattened out on the line a little bit, but that was because I knocked off on her a little. She had a bit in reserve."
Any thoughts though that Ladies In Red had both hands on the Breeders Crown were soon shaken in the second semi-final, when stablemate Tough Tilly finally plucked a favourable draw and made it count.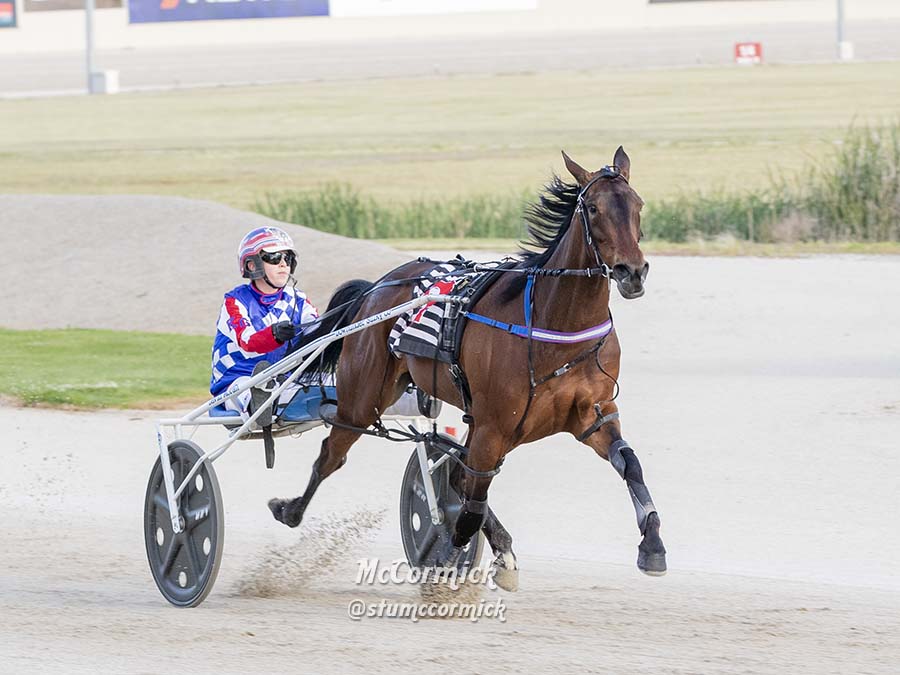 Reinswoman Kate Gath guided her two-year-old to the lead from gate two and was unchallenged, finding separation with a 28.7-second third quarter and letting down to the line with a 26.6-second final quarter.
That created a 15-metre gap to second placed Momentslikethese who ran on well to qualify for Jess Tubbs, while Platinum Sparkle, Treasure Rainbow, Jo Rocks and Star Of Timpany also booked finals place.
But it was all about Tough Tilly, who stopped the clock in a 1:55.2 mile rate, a 10th quicker than Ladies In Red in the first semi-final.
"There's not much between them, there wasn't before tonight and obviously Ladies In Red has had the upper hand on Tough Tilly, albeit a short half-head both times," Kate Gath told Trots Vision.
"We finally got a good draw tonight, she just enjoyed that. Did that pretty easy. She's pretty laid back.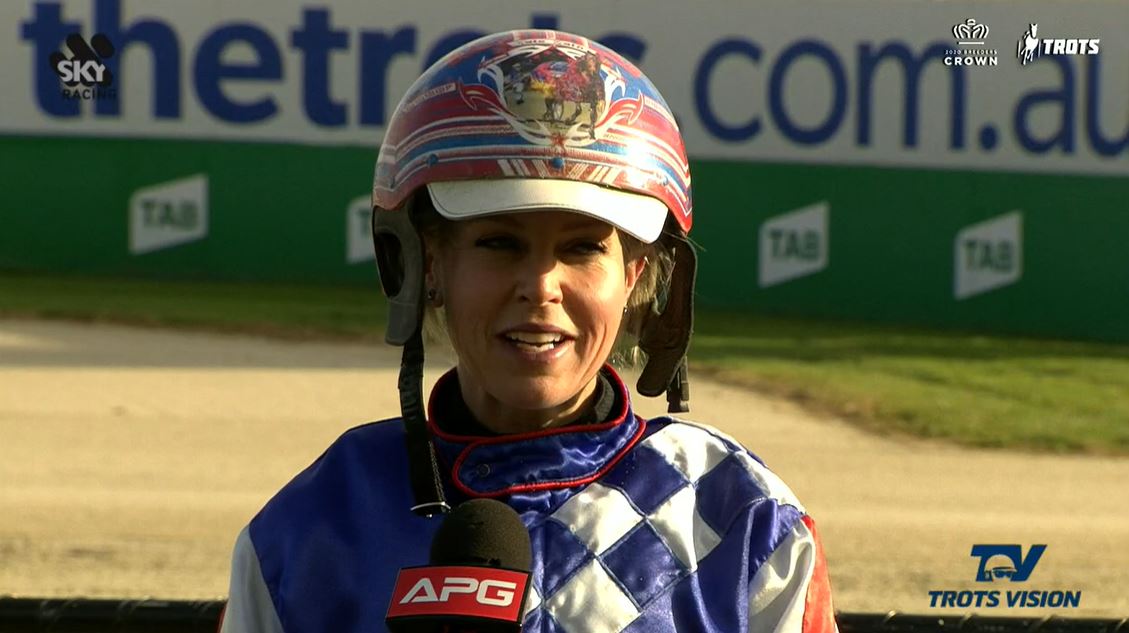 "Had to give her a little wake up and she did that well. She just strolled around really. She was happy to drop the bit and I gave her a little tap and away she'd go. The way she hit the line, she felt she was just enjoying it and doing her thing. She didn't feel flat out."
The all-important barrier draws will be plucked live on Trots Vision after race nine tonight and, naturally, Gath said "wouldn't we love (gate) one?".
"As far in as we could get would be great," she said. "She really does deserve to win one of these big races and I'd love to see her do it for the Butterfly Foundation and everything that she represents.
"It's really important. We can only hope that we get a good draw. Ladies In Red will be hard to beat, she was super impressive tonight as well, but clearly Tough Tilly's the one who's got closest too her."
Tough Tilly races for Benstud Standardbreds and a syndicate under Cure EB, part of a cause dedicated to finding effective treatments and a cure for Epidermolysis Bullosa. Click here for more details.